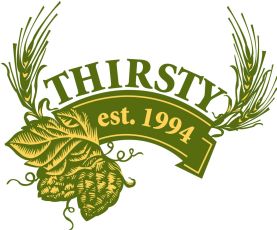 THIRSTY is an AHA sanctioned club located in the Iowa City/Coralville, Iowa area.
Membership is open to people of legal drinking age who enjoy brewing or learning about beer, mead or cider.
THIRSTY meets the First Tuesday of each month at 7:00 pm. Our meetings tend to have an informal agenda which consists of tastings, critiques, and technical discussions.
We host club events, participate in the AHA Big Brew, and host the THIRSTY Classic Competition. Membership entitles members to participate in group grain purchases, access to other special events, and use of the club jockey box.
Yearly membership dues are $15 per person and are due January 1.